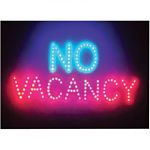 Last week, I met up with a 25 year old veteran property manager and apartment leasing expert. I listened earnestly just like an A student would. I jotted down lots of notes and asked a lot of questions. How often do people get the helpfulness of someone so knowledgeable and eager to share their wisdom so willingly?
There are quite a lot of people that will show you how to locate, negotiate, and purchase apartments, but not much is taught about how to keep your apartments full of paying renters – continuously. In the Southwestern region of the United States, roughly 60-70% of apartments are turned over every year. What this means is that if you owned a 200 unit apartment building, 120-140 of those units would have someone move in and out within 12 months. That's way too many renters moving in and out! In other words, only 60-80 of those units will have one singular occupant for more than 12 months. Wow. So this means you'll have a never-ending marketing job of "replacing" residents. Even if you were 100% full, you should never stop advertising, because it's very probable that somebody will be moving out in a couple weeks. That's just the way the apartment business goes– turnover is unavoidable.
So, the question I had for "my newfound expert" was "How do I keep my apartments occupied at all times"? Her answer was, "Peter, you need to identify who you're advertising to. Don't try to be a be-all do-all apartment owner. Your multifaceted is eye-catching to a particular renter profile. Advertise powerfully and cunningly to them. If your building is near a college and is suitable for students, it's pointless to market to families and retirees. That makes perfect sense, right? That's a simple fact we already know, right?
The next thing I know, all those years of leasing and advertising skill just started pouring out of her. What I plan on sharing with you today is just a small part, but a tremendously significant one on marketing. It's called Generational Marketing.
Generational Marketing
There are three generational categories of tenants that every apartment owner should be aware of and understand when setting a marketing strategy. They are:
Generation Y: Born after 1981
Generation X: Born between 1965 and 1980
Baby Boomers: Born between 1946 and 1964
In order to market successfully to an age bracket you need to discover a way to grab their attention, by using a message that feels familiar to them.
Here are top ways to get these specific generations you are targeting to show up for an appointment, sign a lease and move in!
Generation Y:
• They need admiration and love immediate satisfaction.
• This generation grew up with a superior lifestyle than any prior generation
• They are multi-taskers and have been since they were young
• Get monetary assistance from their parents and grandparents
• Information motivated – if you don't give it to them – they will find it elsewhere
• Text messaging is their conventional way of interacting and replying to questions or even setting appointments
• You need a web existence and to be easily reachable or they go "bye-bye"
• They don't like bulk-marketing. They'll be gone in an instant if you even try
Generation X:
• Gen Xers are independent and resourceful
• They do a lot of studying on the web
• They recognize what they want and need less assistance
• Like to live close to work and be close to top-rated schools
• The design of the apartment is very significant in terms of bedroom and bathrooms
• They adore theater rooms
• Gen Xers tend to be doubtful so you must to be ready in advance
Baby Boomers:
• Boomers love food, travel, amusement, health, and entertainment
• They like to work from home-based
• This is the age bracket of the high-status country club societies
• These are the most problematic customers to reach – you have to try it all
• Some still are not up to date with the latest technology
This makes a lot of sense to me and explains why early on in my career my "excellent" marketing approaches did not work well. It's because I didn't know the needs of the people I was marketing to. Does this make any sense? I hope so because it will save you thousands of dollars in marketing and in turnover. I think I owe my new friend a dinner!